WordPress has taken the internet by storm. However, you may be surprised to discover that many excellent WordPress alternatives are available. Each of these alternatives has its unique set of features, which can be extremely useful for certain projects.
When it comes to choosing a WordPress alternative, the most important thing to consider is what your specific needs are. For example, if you need a more flexible and customizable platform, you may want to consider something like Drupal. On the other hand, if you need a platform that is more user-friendly and easier to use, then you may want to consider something like Joomla.
Let's talk about the different WordPress alternatives and why you might want to choose them: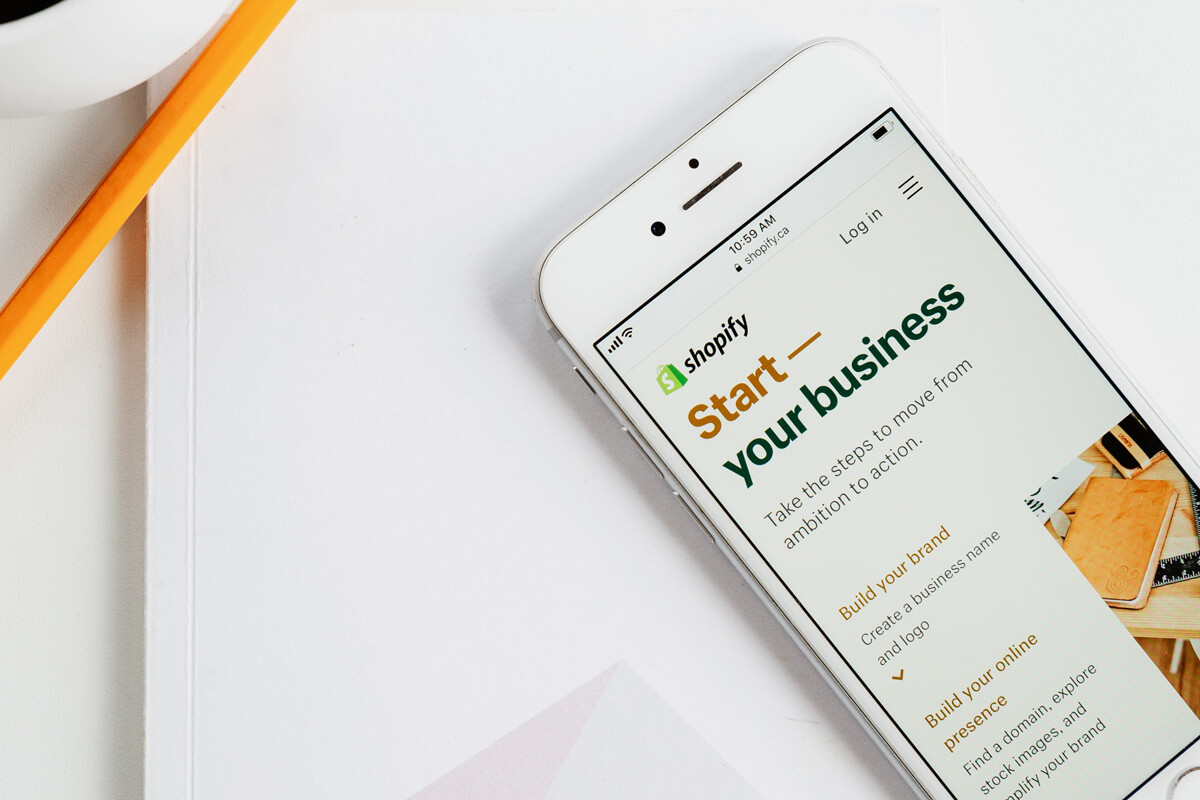 If you're looking to set up an online store, Shopify is a platform that enables you to do just that. With Shopify, you can choose from over 70 eCommerce themes and then build articles and pages using Shopify's drag-and-drop builder. Additionally, Shopify's $29/month package comes with built-in blogging, customer reviews, payment choices, abandoned cart recovery, site traffic, and product analytics. Before upgrading, it's also worth checking out Shopify's app marketplace, as many apps integrate Shopify with HubSpot to fill in business gaps. Ultimately, Shopify appeals to first-time shop owners and enterprises who don't want to customize every part of their stores.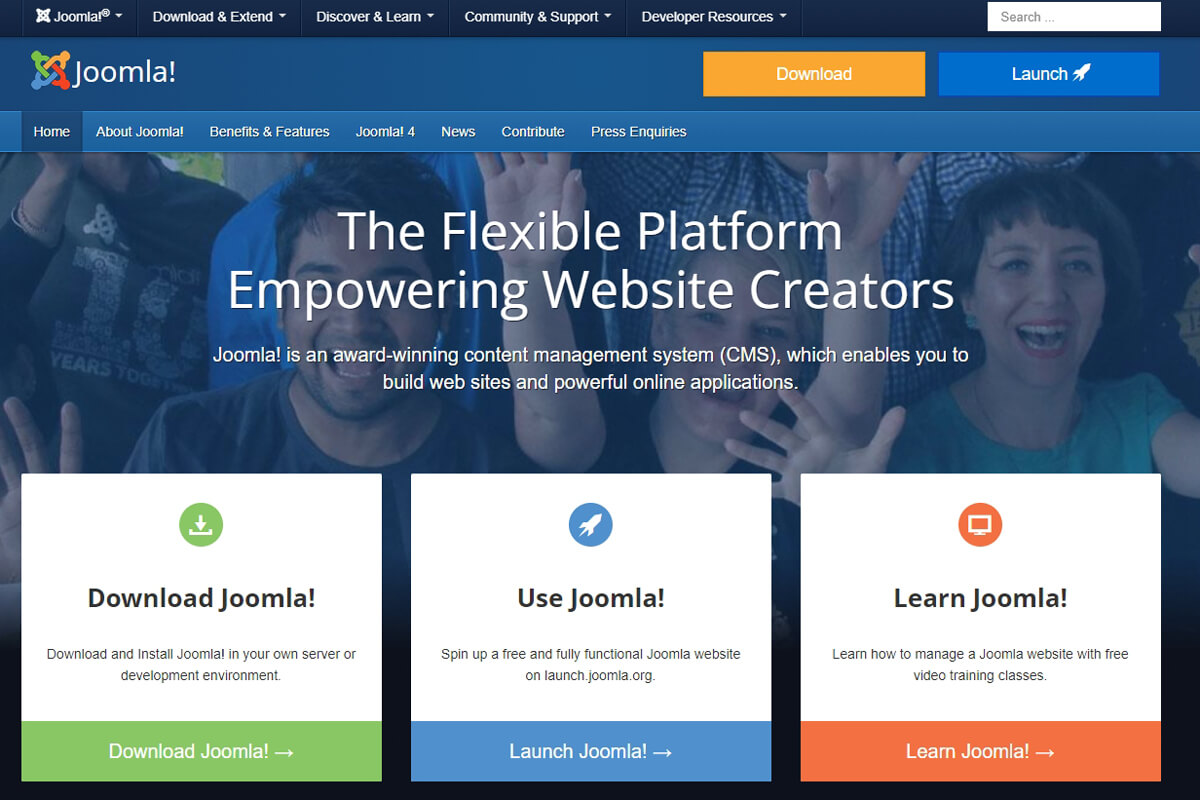 Joomla is a popular open-source content management system that combines the strengths of Drupal and WordPress. Unlike WordPress, which is designed for simplicity and ease of use, Joomla is geared towards more advanced users who need more control over their websites. Joomla includes a wide range of features that can be customized on the backend, including articles, banners, menus, media, redirects, and SEO settings. In addition, Joomla has extensive multilingual support and advanced user and content management tools, making it ideal for managing large websites with multiple users. While Joomla's learning curve is steeper than WordPress, its flexibility and power make it a popular choice for many website owners.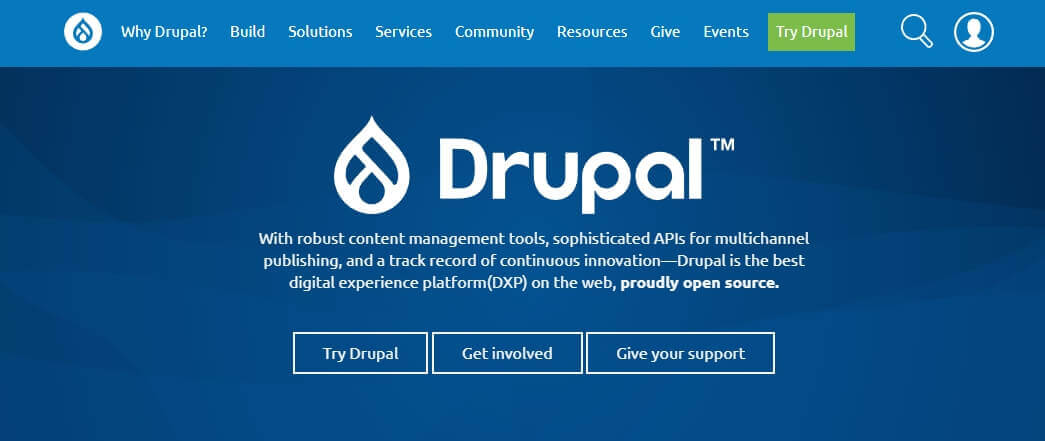 WordPress and Drupal are two popular content management systems (CMS). WordPress is known for being user-friendly and easy to set up, while Drupal is known for its customization options. If you're looking for a CMS that you can easily modify to fit your specific needs, Drupal is the way to go. With 46,000 modules to choose from, you can alter your site's design, functionality, and appearance to create the perfect online experience for your users.
However, because of all the customization options, Drupal can be more difficult to set up than WordPress. But if you're willing to put in the extra time and effort, you'll be rewarded with a secure, tailored site that can handle anything you throw at it. If you have a developer team on hand or are comfortable working with HTML, CSS, and PHP, Drupal is the CMS for you. Major enterprises like the NCAA trust Drupal to power their website – so you know it's up for the task.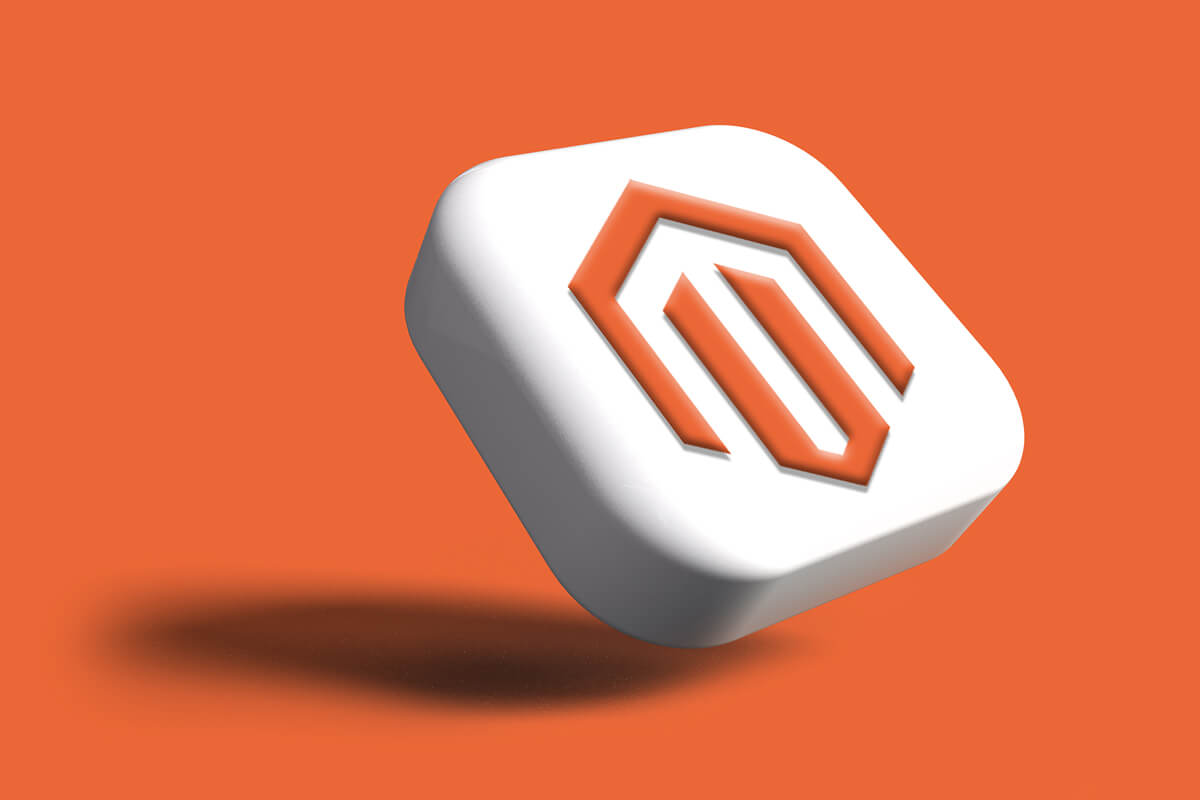 Magento is a popular eCommerce platform that offers a high degree of flexibility and customization. Like Drupal, it has a steep learning curve and requires some coding knowledge to unlock its potential fully. However, the effort is well worth it, as Magento provides a robust, secure platform that can be adapted to nearly any business need. Over 3000 add-ons and integrations are available to extend the core functionality of Magento, making it easy to add new features and capabilities to your online store. And if you're looking to expand your business in the future, Magento can accommodate your growth with its multi-store management capabilities. So whether you're just starting eCommerce or ready to take your business to the next level, Magento is worth considering.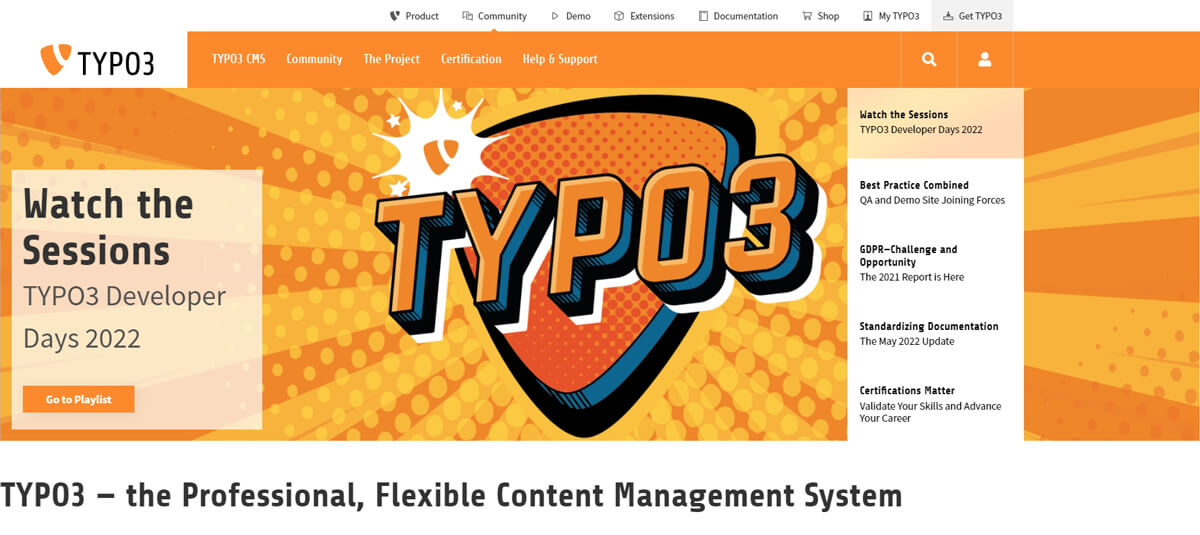 TYPO3 is a popular enterprise CMS perfect for marketing and development teams that wish to handle complex product sites, multisite deployments, and distribution sites. With more than 9,000 out-of-the-box capabilities and 6,000 accessible extensions, TYPO3 has the flexibility to meet the needs of any organization. Lufthansa's website is just one example of a major corporation that has leveraged the power of TYPO3 to create a robust and scalable online presence. So if you're looking for an enterprise CMS that can support your organization's growth, TYPO3 is worth considering.
If you're looking for a simple, straightforward blogging platform, Ghost is a great option. It's designed specifically for bloggers and is much more lightweight than WordPress. However, it does lack some of the flexibility and features that WordPress offers. If you're a newbie or just looking for an easy-to-manage website, Ghost is a good choice. However, if you need a more versatile platform, WordPress is probably a better option.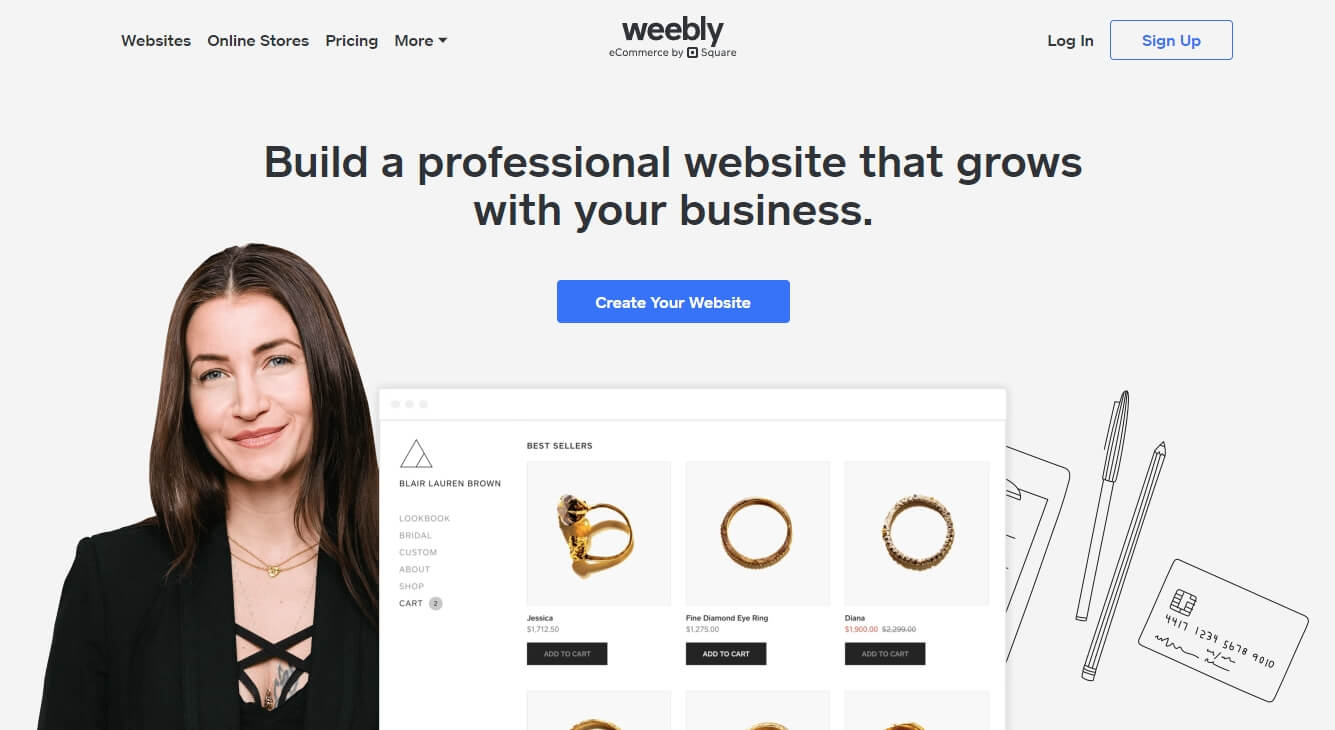 Weebly is a popular website builder that lets users create a site using pre-designed templates and a drag-and-drop editor. Weebly is known for being user-friendly and intuitive, making it an excellent option for those who want to create a website without prior experience. One of the great things about Weebly is that it allows users to add forms and image galleries to blog articles, allowing for more complicated layouts. Additionally, Weebly offers endless sub-levels, which is perfect for those who want to create a site with intricate navigation menus. Another benefit of Weebly is that its templates are mobile-friendly, meaning you won't have to worry about your site looking good on different devices. Overall, Weebly is an excellent option for those who want to create a professional-looking website without any hassle.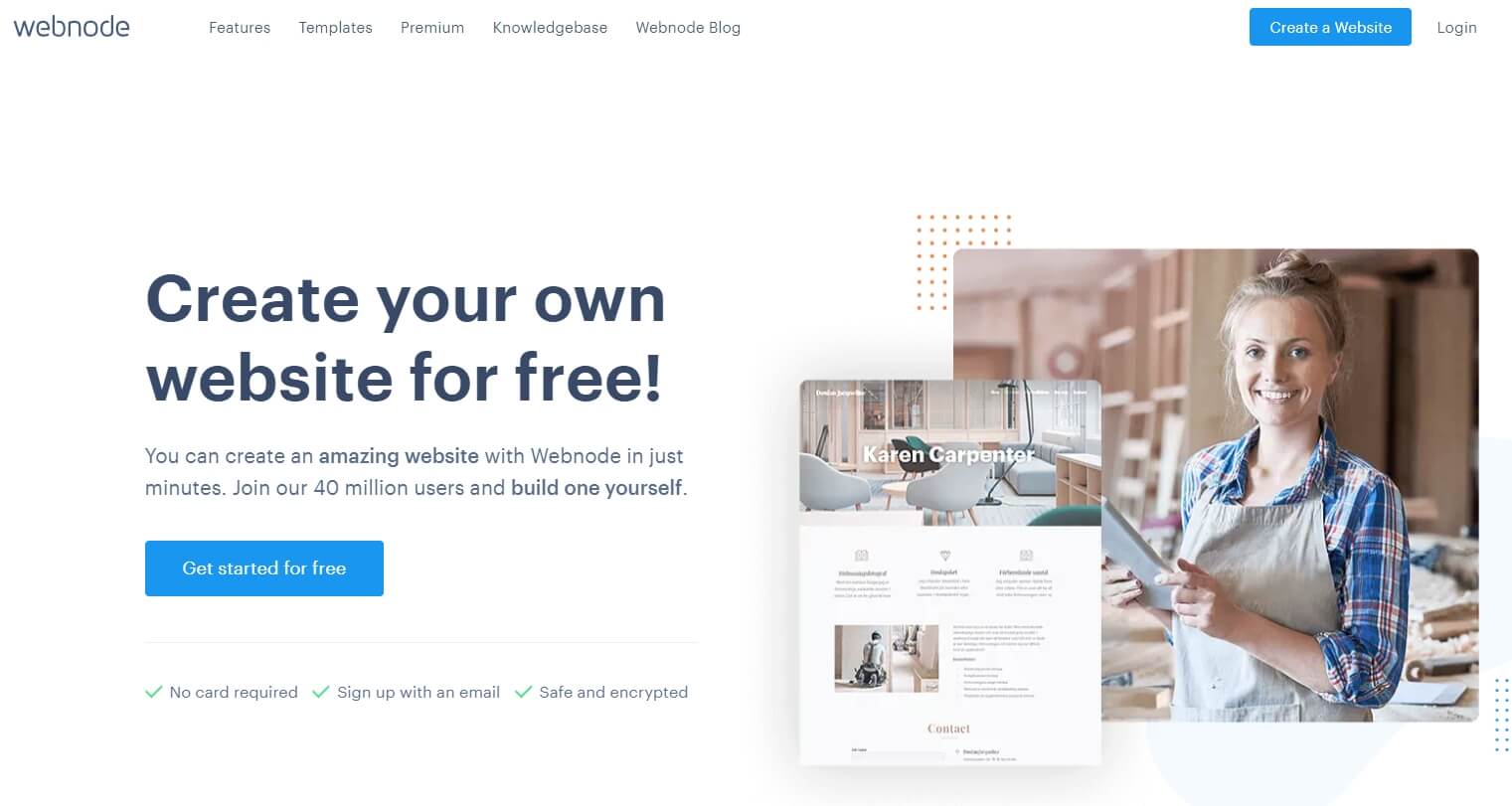 WebNode is a popular website builder that helps users easily create professional-looking websites. With its easy-to-use editor and customizable templates, WebNode is perfect for businesses and entrepreneurs who want to create a website without spending much money. Additionally, WebNode is compatible with all major operating systems, which means your website will look great on any device.
One of the best features of WebNode is its unlimited pages feature, which allows you to create a large website without worrying about running out of space. However, free users will need to put up with ads on their websites. If you want to create an ad-free website with a custom domain, you'll need to upgrade to one of Webnode's premium plans. Overall, WebNode is an excellent option for creating a professional-looking website without breaking the bank.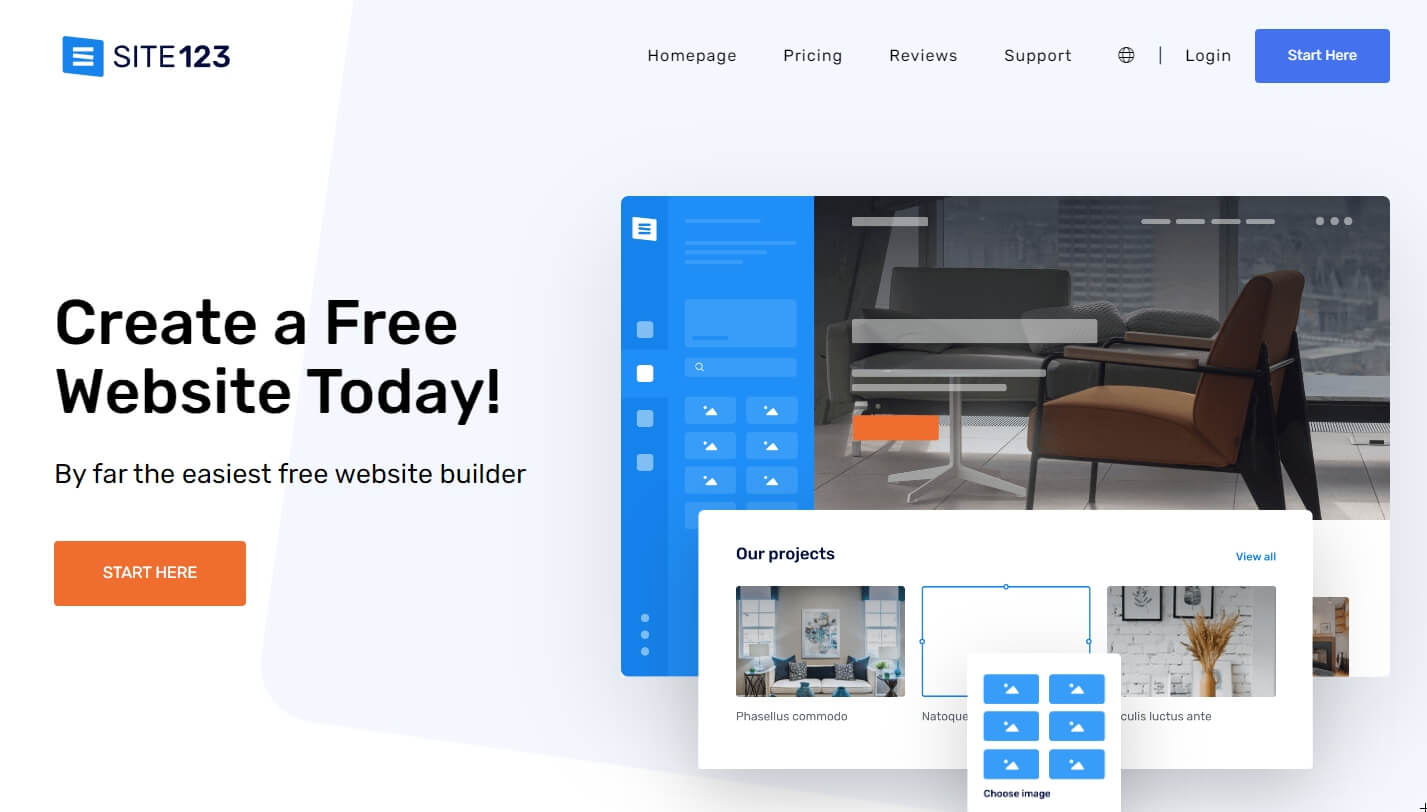 SITE123 is a flexible, easy-to-use website builder that offers a free web hosting plan. With the free plan, you can utilize SITE123's out-of-the-box features. You can upgrade to the premium plan for $12.80 per month if you need more storage or bandwidth. With the premium plan, you can access additional capabilities, including building a site in another language, accepting online reservations, and publishing audio recordings. You can also install third-party plugins with an embed code. Overall, ITE123 is an excellent option for those looking for an easy-to-use website builder with affordable plans.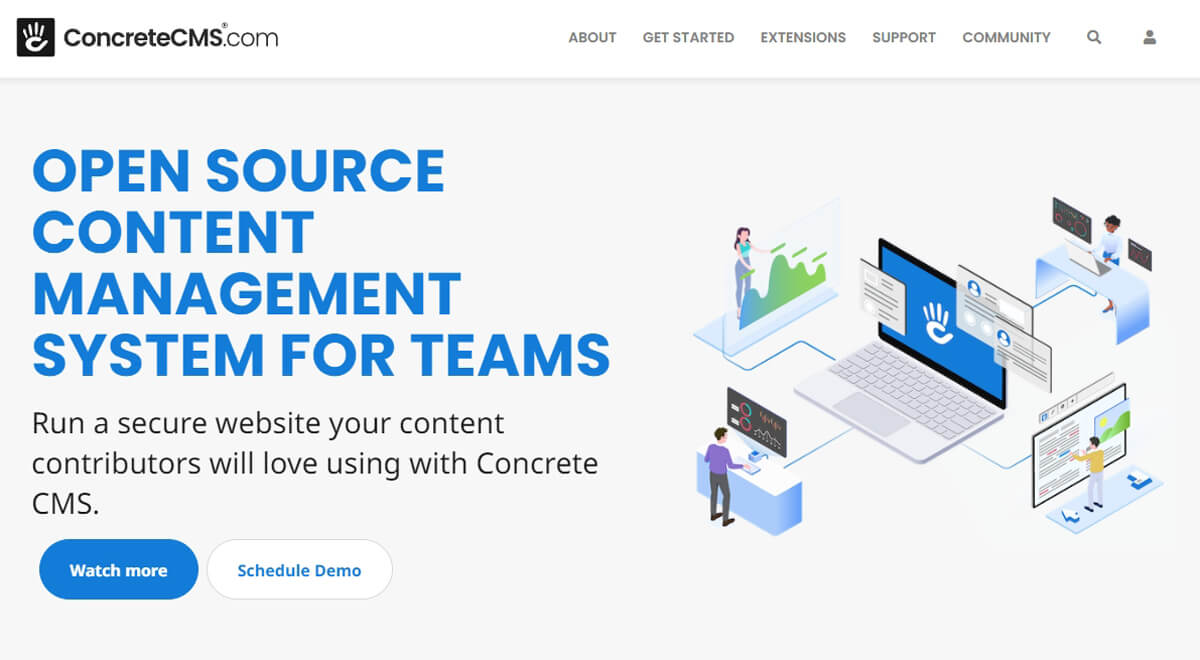 Concrete5 is a free, open-source content management system (CMS) focused on ease of use, flexibility, and an intuitive user interface. It creates and manages websites of all shapes and sizes, from simple personal blogs to complex corporate portals. Concrete5 is built around the concept of "blocks," which are modular units of content that can be combined in various ways to create various types of pages. This makes it extremely easy to use, even for those with no prior experience with web development or design. And if you need more advanced features, thousands of add-ons are available through the Concrete5 marketplace. Some notable users of Concrete5 include Cambridge University Press and the UK government's official website.
Don't get confused by all this
All of these are excellent content management systems if you're looking for a WordPress alternative. If you want to create a great site with any of these or with WordPress, we at Tomorrow Web Design can do it all for you. From eCommerce platforms to website design and development, we have you covered. Give us a call or email us for a free consultation. There's no obligation to buy anything, and we'll walk you through everything you need to know. After all, your success is our success. Let's work together to make tomorrow a great day!